Mrs. Weingart's 5th grader presented their poetry plays for Mrs. Simpson's kindergarteners.

Ms. Hollingsworth's class is in a photo contest and needs your help! Click the link to vote for Ms. Hollingsworth's class picture to help win our garden much needed materials! Voting is open until October 22nd!
http://wshe.es/DRblTVqO

Class buddies, Mrs. Kimbrough's 4th grade and Mrs. Vargas's 2nd grade, worked together to make landforms!

Meet Our Staff Monday! This week, we want you to meet Mrs. Jessica Hunt!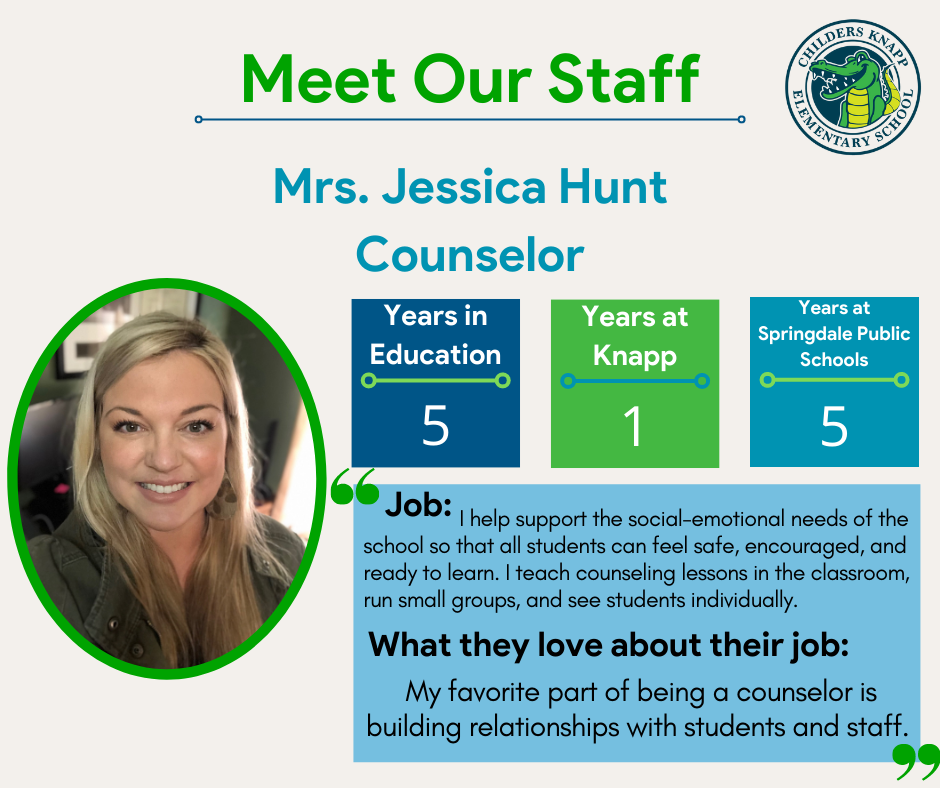 Our 5th graders got to watch SHS students present their book plays!

Come downtown and have some fun this weekend! #THEChoice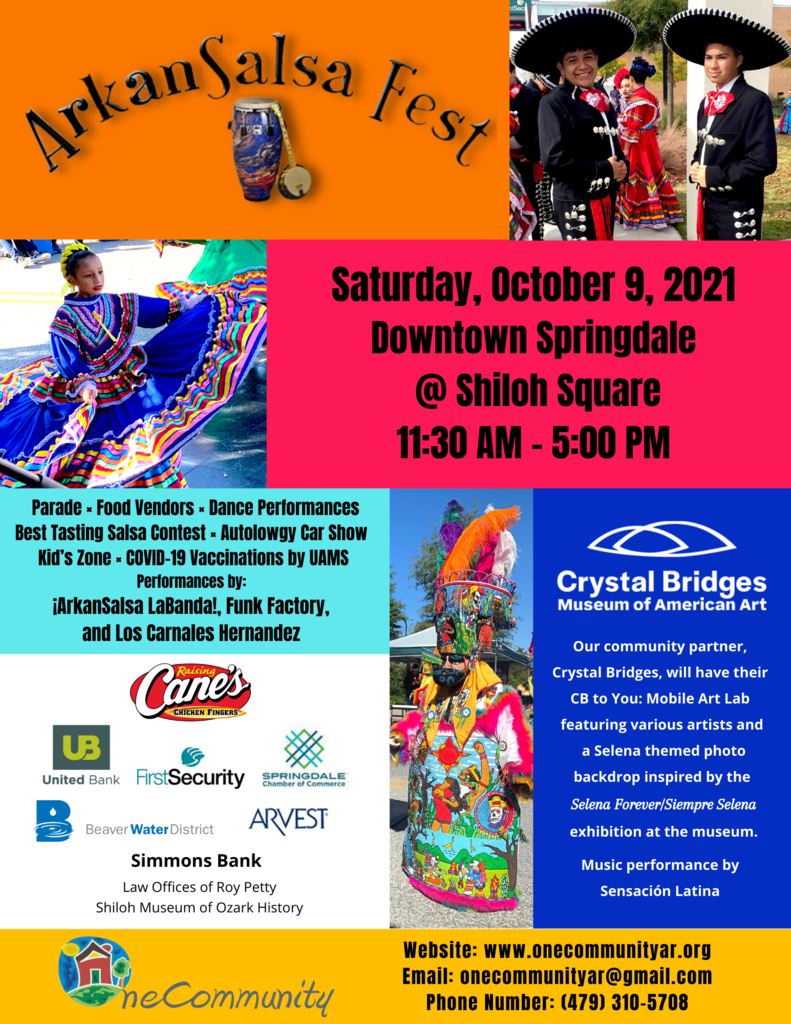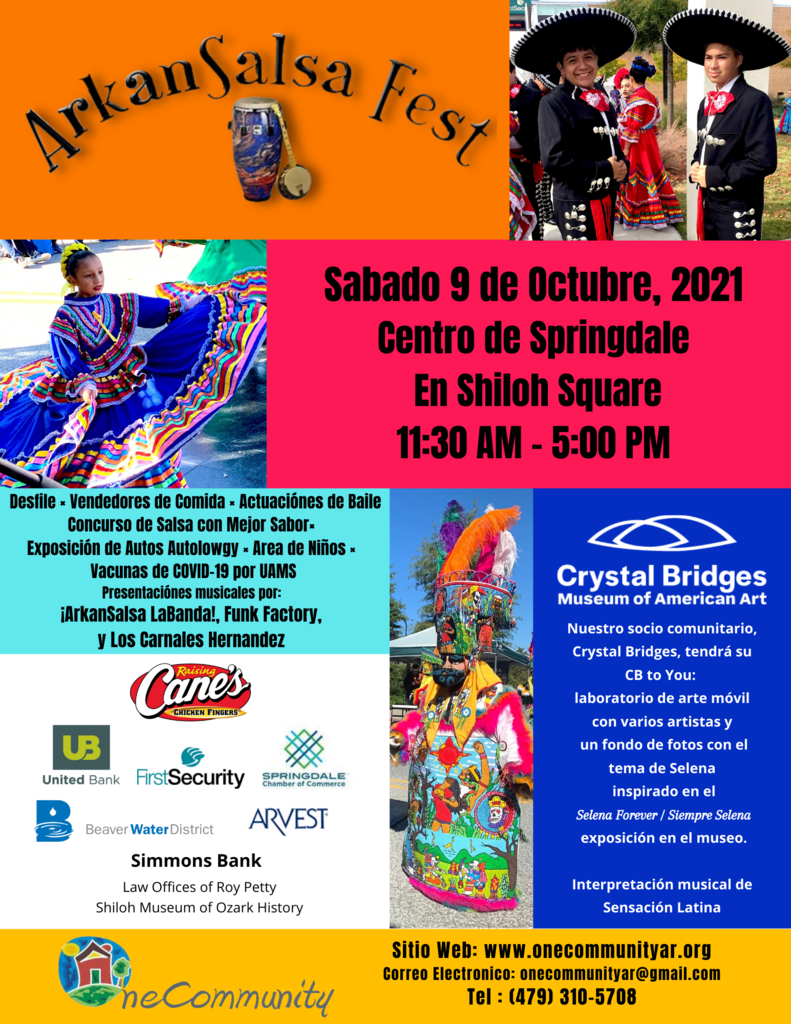 Looking for a fun event for the whole family? Check out this Fall Bonfire event!

Thanks to Apple Seeds Farm and Food Corp., Ms. Hollingsworth's first grade class and Mrs. Bonham's third grade class, were able to learn how to make healthy, delicious smoothies.

Last week, Mrs. Miller's class worked with Ms. Bolin to plant radishes in our school garden!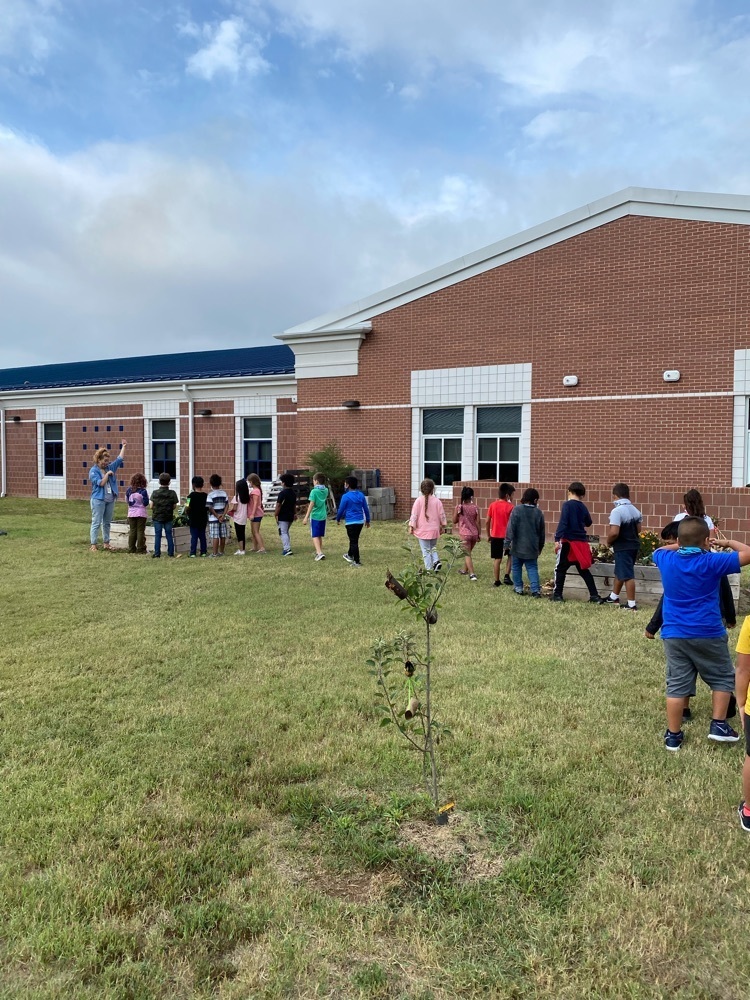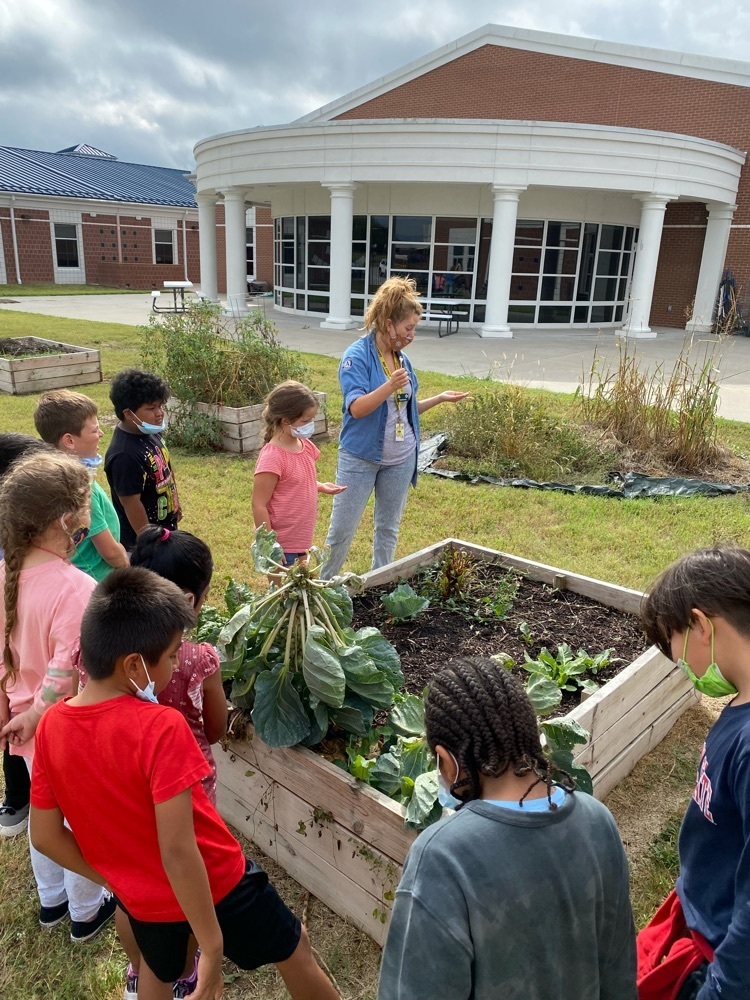 Meet Our Staff Monday! This week, we want you to meet Mrs. Debbie Penaflor!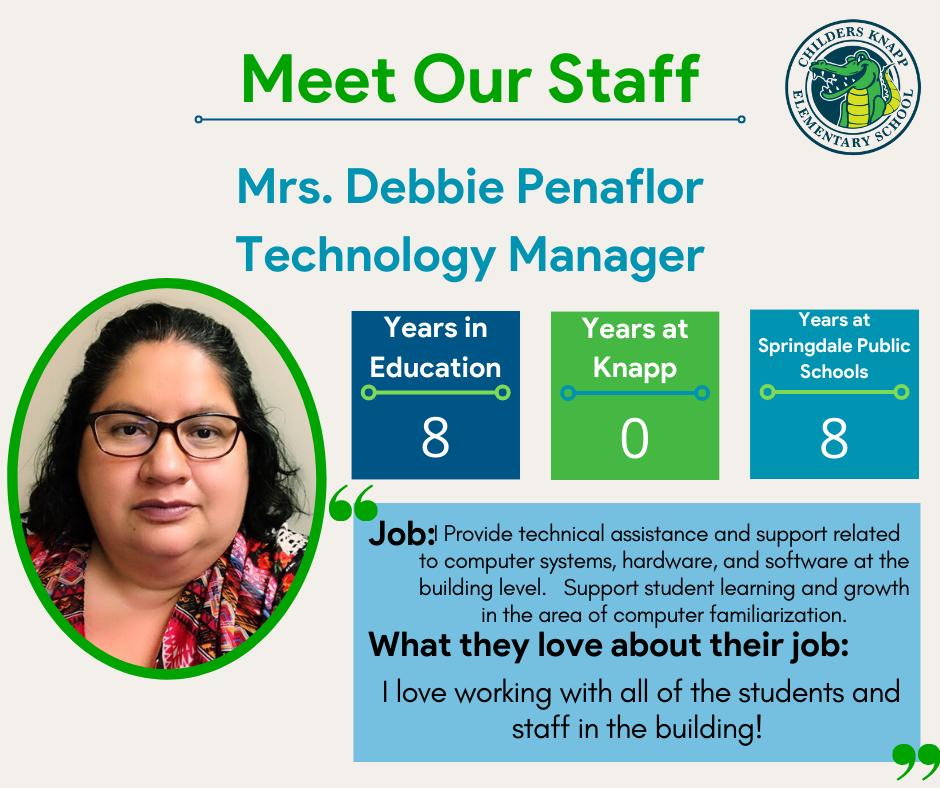 We have 2 big celebrations! We want to congratulate Mrs. Covington on her retirement! She has worked in education for 28 years and we are so thankful for everything she's done for our students and families! Happy retirement, Mrs. Covington! We also want to welcome Mrs. Hayter, our new principal! Mrs. Hayter has been an assistant principal at JOK for 8 years. We know she is going to be so amazing as our principal. Welcome, Mrs. Hayter!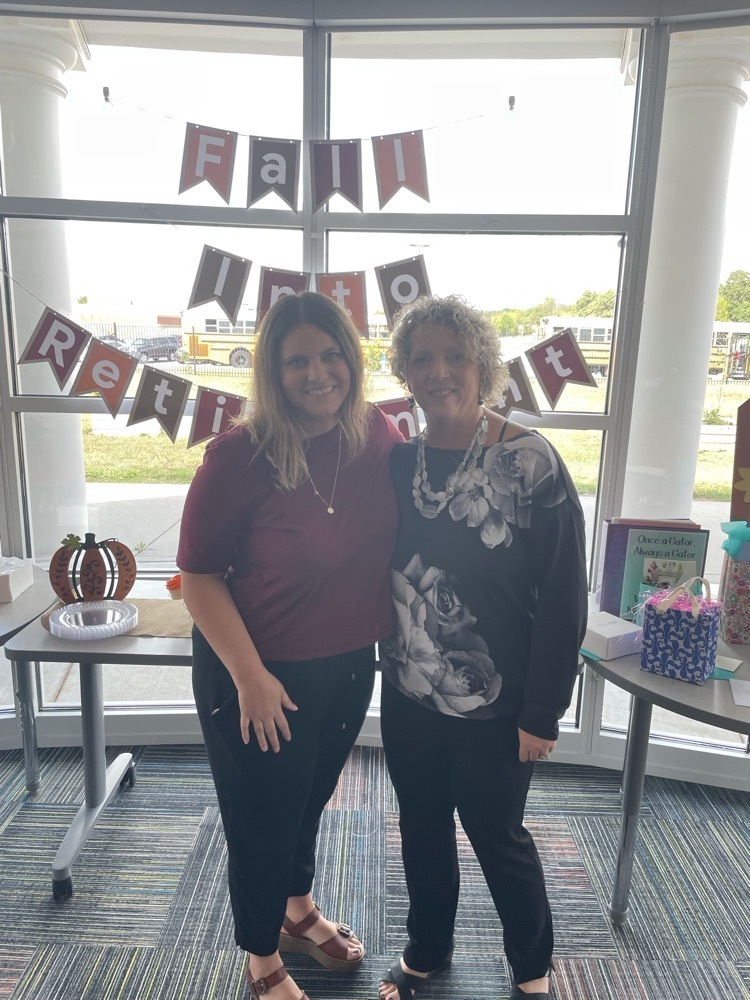 Want to make sure you stay up to date on inclement weather, bus changes, and what's happening at Knapp? Click the link to sign up to receive text messages from the school!
https://go.sdale.org/texts/Knapp

Bus 135 will not run morning or afternoon routes today. We are sorry for the inconvenience.

Meet Our Staff Monday! This week, we want you to meet Mrs. Raleigh Myers!

OneCommunity, Inc. offers weekly Parents Taking Leadership Action classes. See the attached flyer for more information.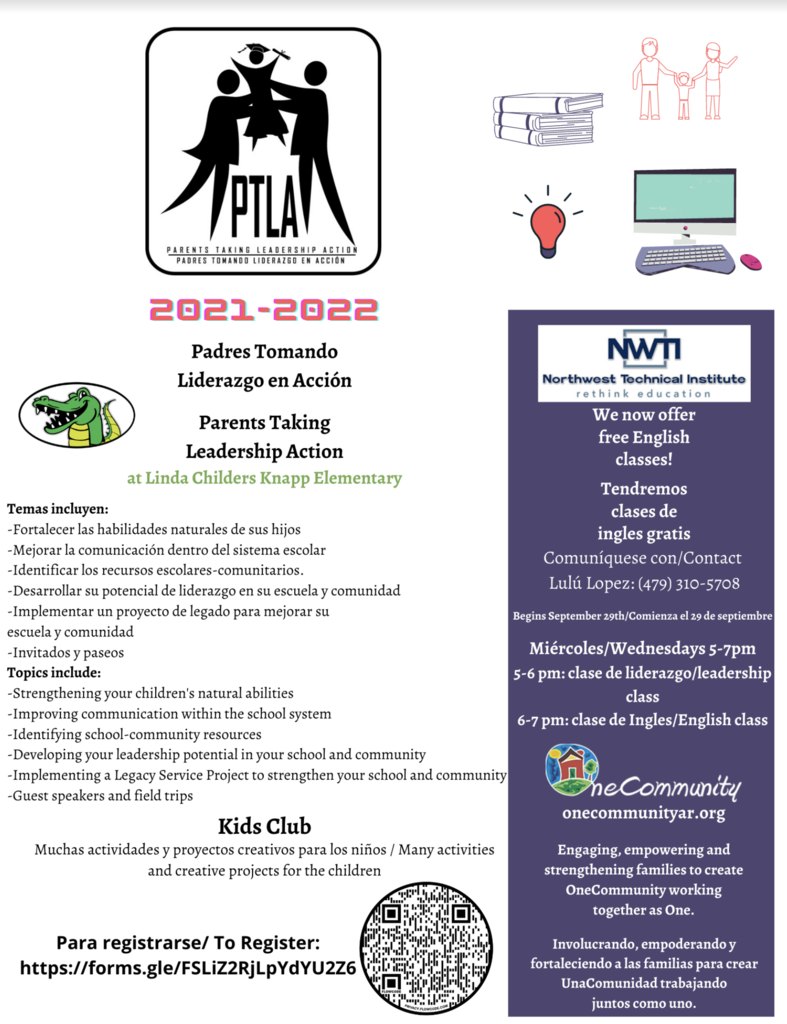 We desperately need your help! Even though all students are being allowed to eat for free again this year, we still need families to complete the free and reduced meal form. Here's why: Our district must have at least 70% of our students qualify for free and reduced meals by October 1, 2021, or we will lose up to $8 million dollars in funding next year. This $8 million dollars are the funds used to provide nurses, social workers, and school resource officers for each school. Right now, we are only at 66%. Will you please help us by completing the application today?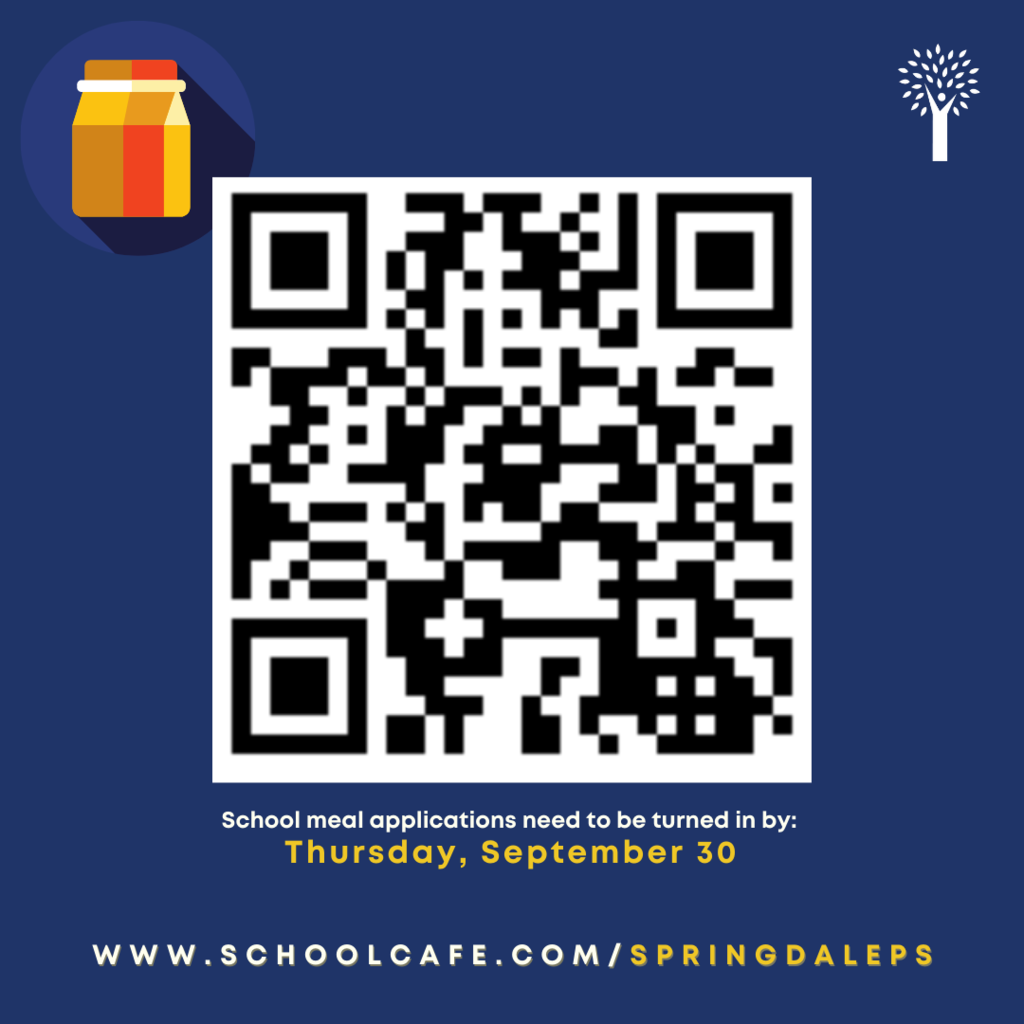 Choose your days + Choose your hours + Choose your school= AWESOME! Join us today