It's National School Counselor's Week and we are so proud to have Mrs. Tate and Mrs. Justice as our counselors. ❤️


Looking for spring sports and fitness opportunities? Check out the latest edition of the Springdale Parks and Recreation quarterly magazine, Rec Zone! You'll find information on spring sports registration, parks and trails, fitness programs, Springdale Rec Center memberships and much more!!
https://www.yumpu.com/en/document/read/63047981/rec-zone-spring-2020

This week is Kindness Week and our gators are showing an act of kindness each day!

We hope you can join us for the 1st-grade program "Barnyard Moosical" on Thursday, January 23rd at 1:30 and 6:00 PM 🐮🐷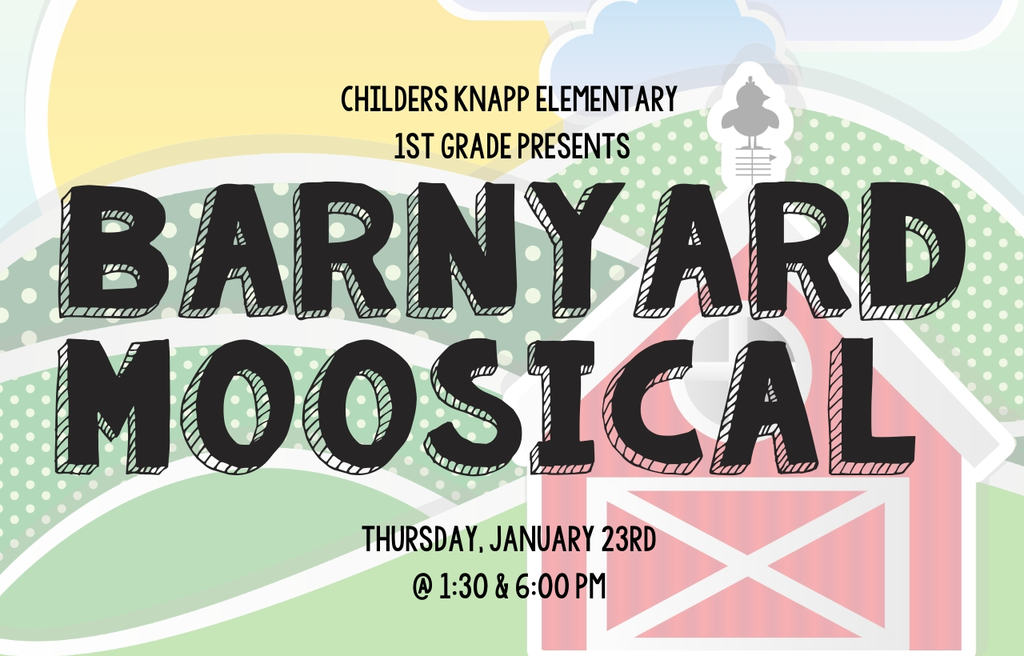 Owl pellet dissection in 5th grade science 🦉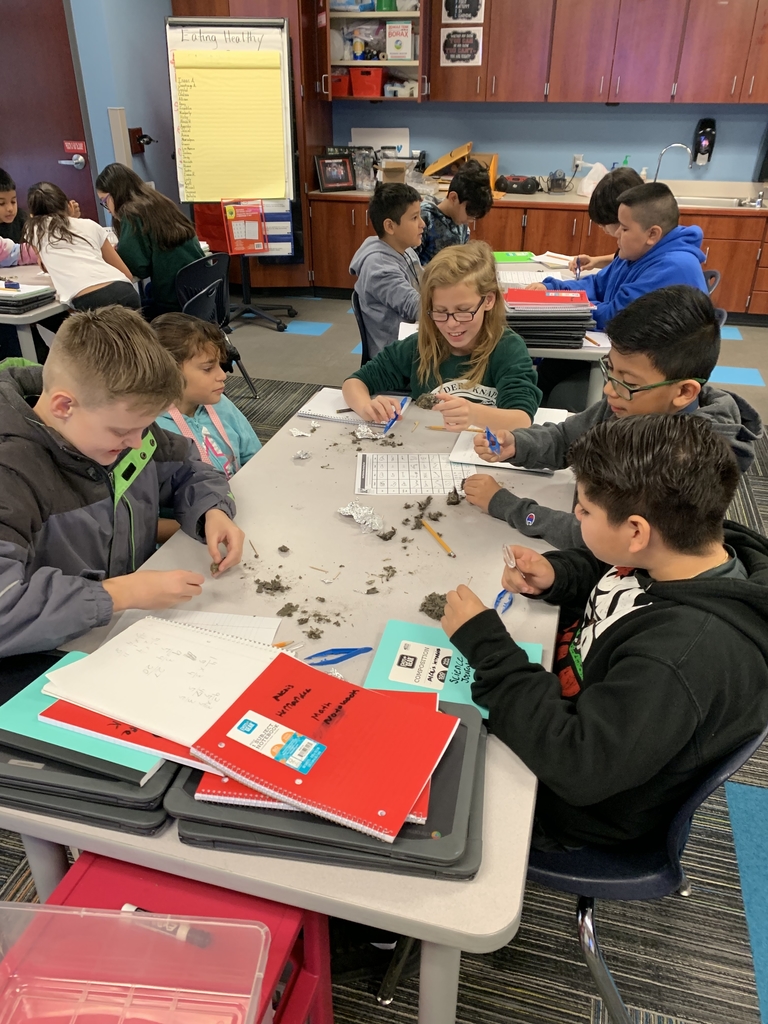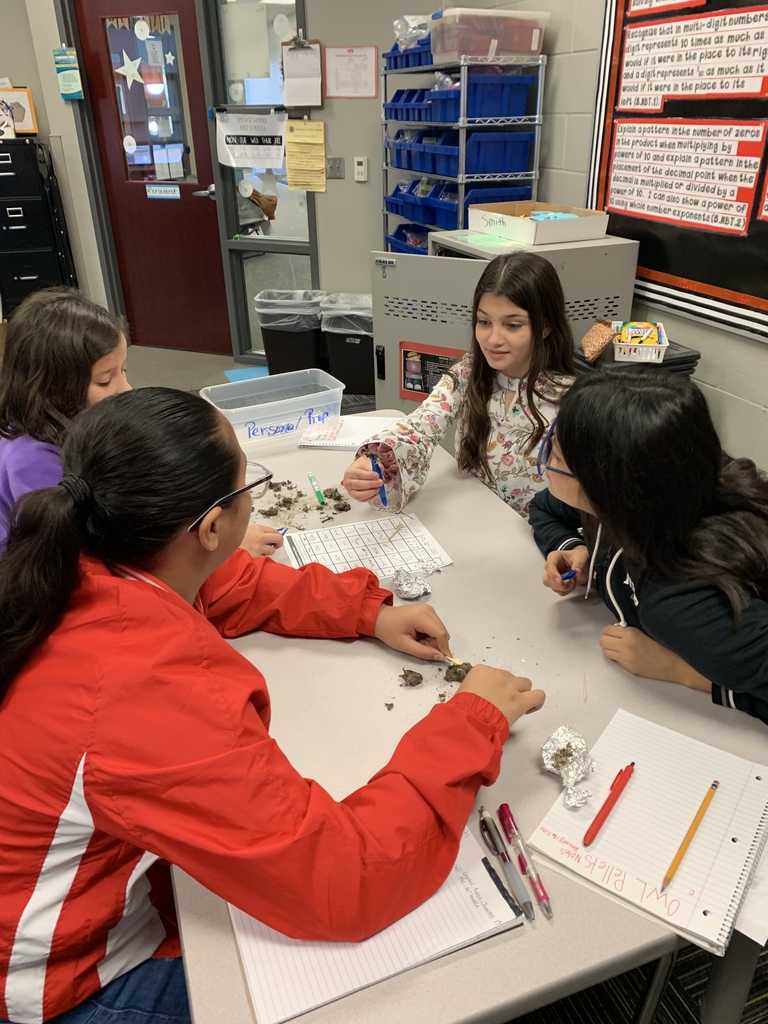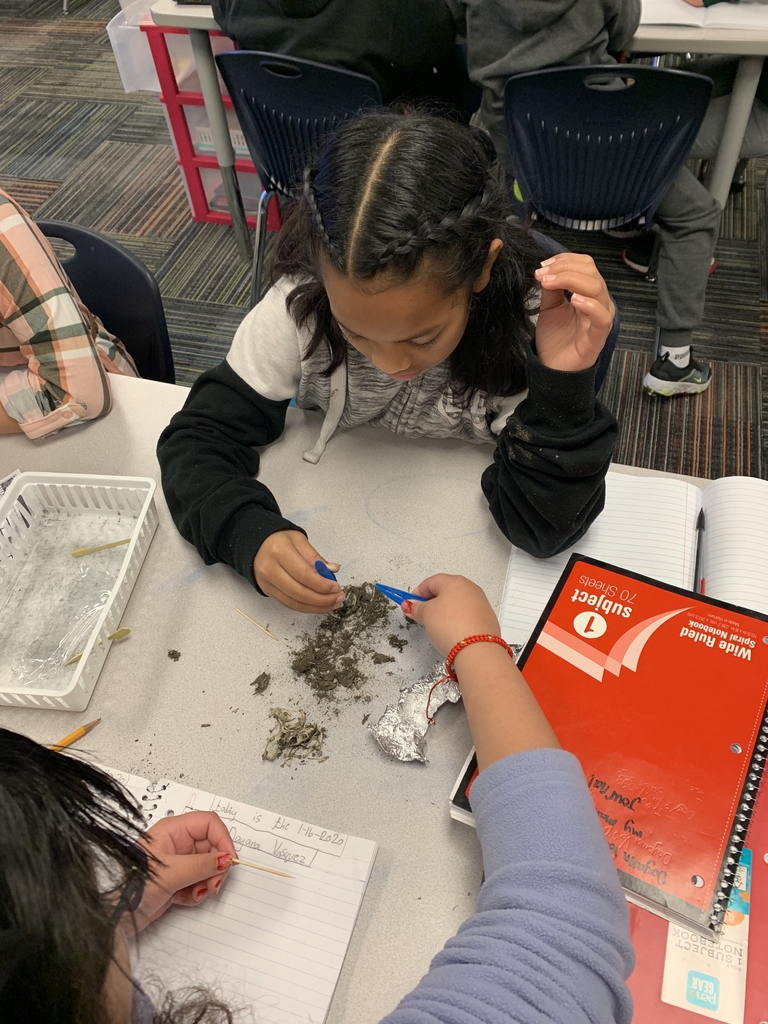 Please be advised

We hope you can join us for the 1st-grade program "Barnyard Moosical" on Thursday, January 23rd 🐮🐷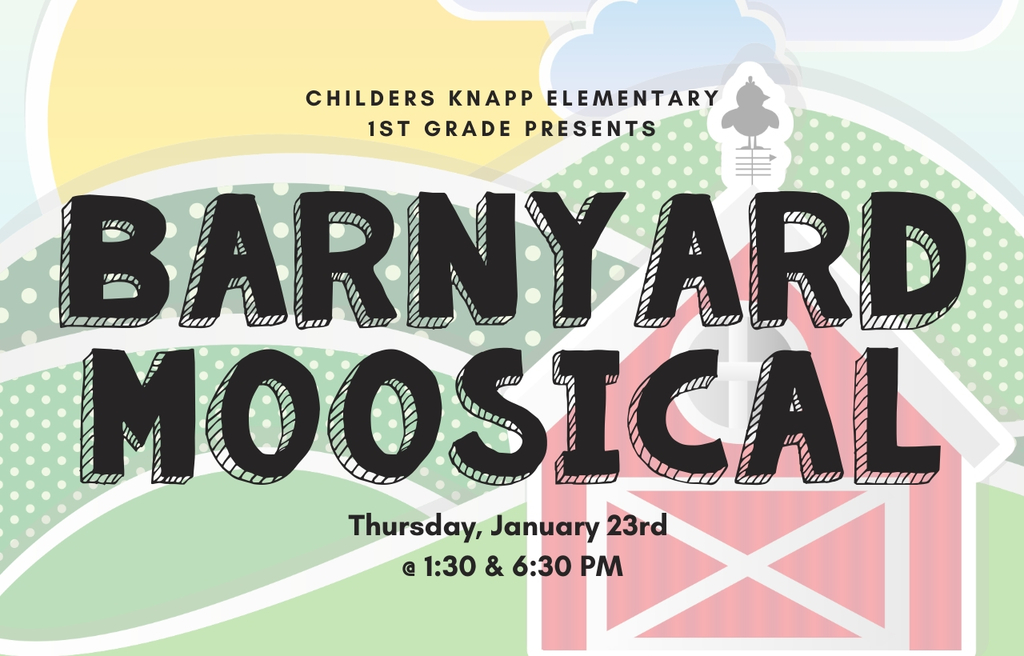 We hope you've had a wonderful break but we can't wait to see you for the first day of school in 2020 on Tuesday, January 7th!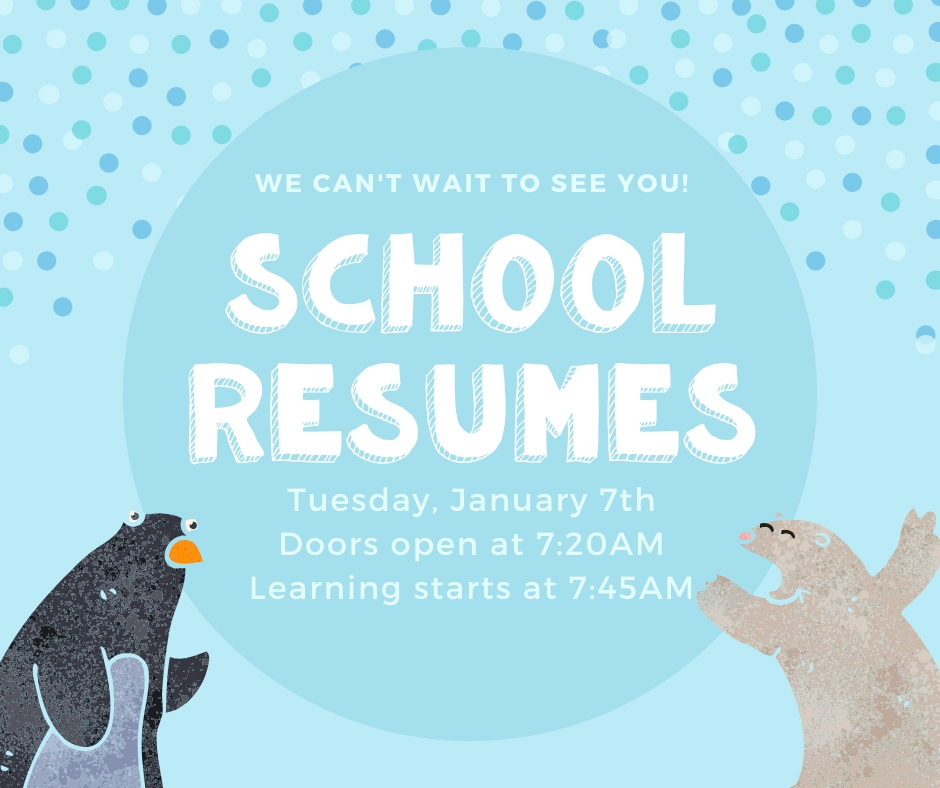 Happy Holidays from all of us at Childers Knapp Elementary! We hope you enjoy winter break. School starts back on Tuesday, January 7th!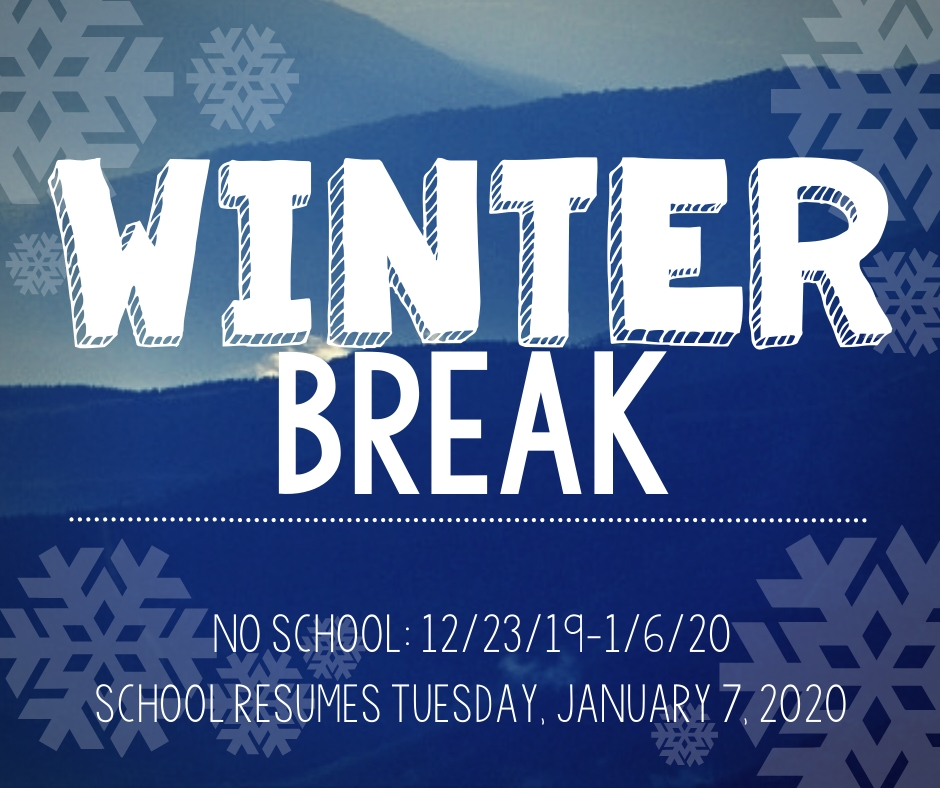 We've got all the holiday spirit! Tomorrow is "Tacky Sweater Day"!

All after school activities including problem solvers club will be canceled today due to the weather. Students will go home how they normally do.

It's time for the Holiday Book Sale📚 All books will be $1.00 each! Sale starts Monday!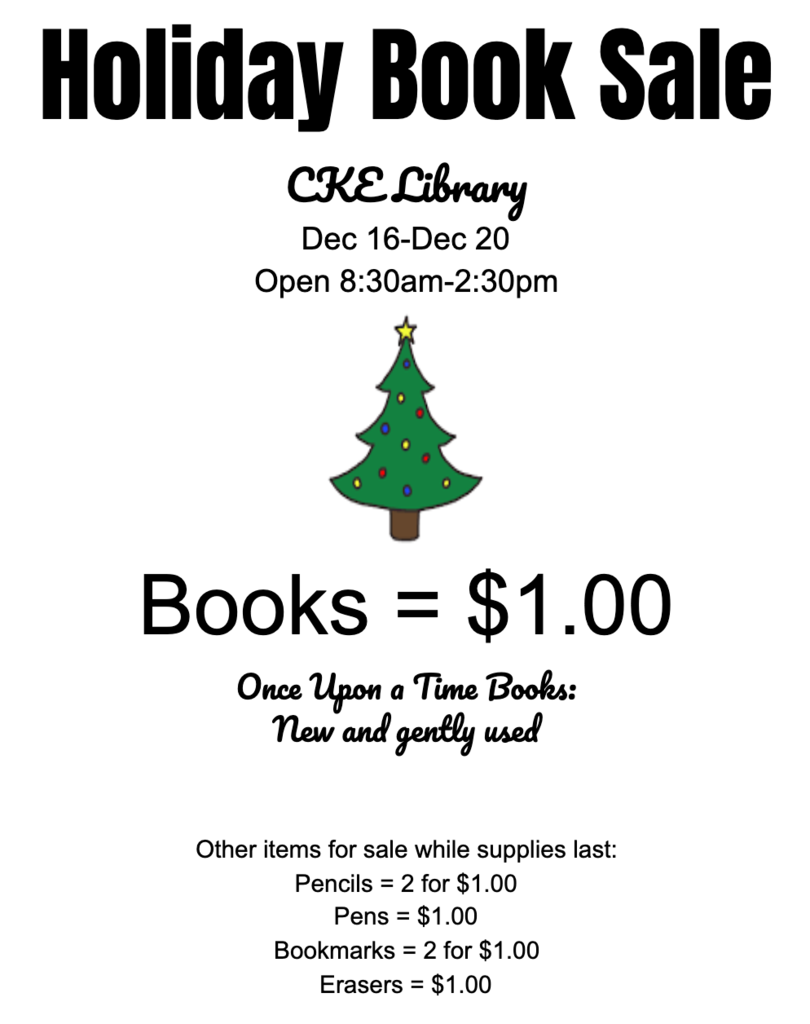 Did you miss out on Carol on the Creek last Friday? No worries! Our Gator Honor Choir will be singing TONIGHT at 5:30 at Turnbow Park. Here is a little sneak peak from last weekend! We hope you can make it out to join us!
https://www.youtube.com/watch?v=rIpLO3St63I


Next week we will be celebrating the season with a Holiday Spirit Week! See the pictures for the holiday wear for each day!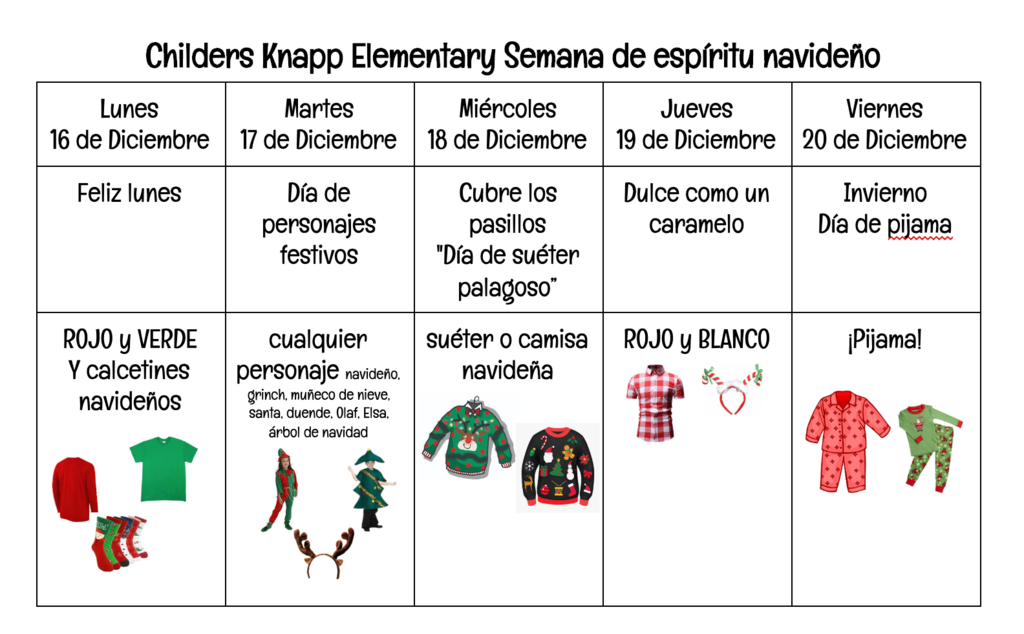 Congratulations to our 2019-2020 Spelling Bee winner Bricia, runner-up Meredith, and all of our participants! We are so proud of you all!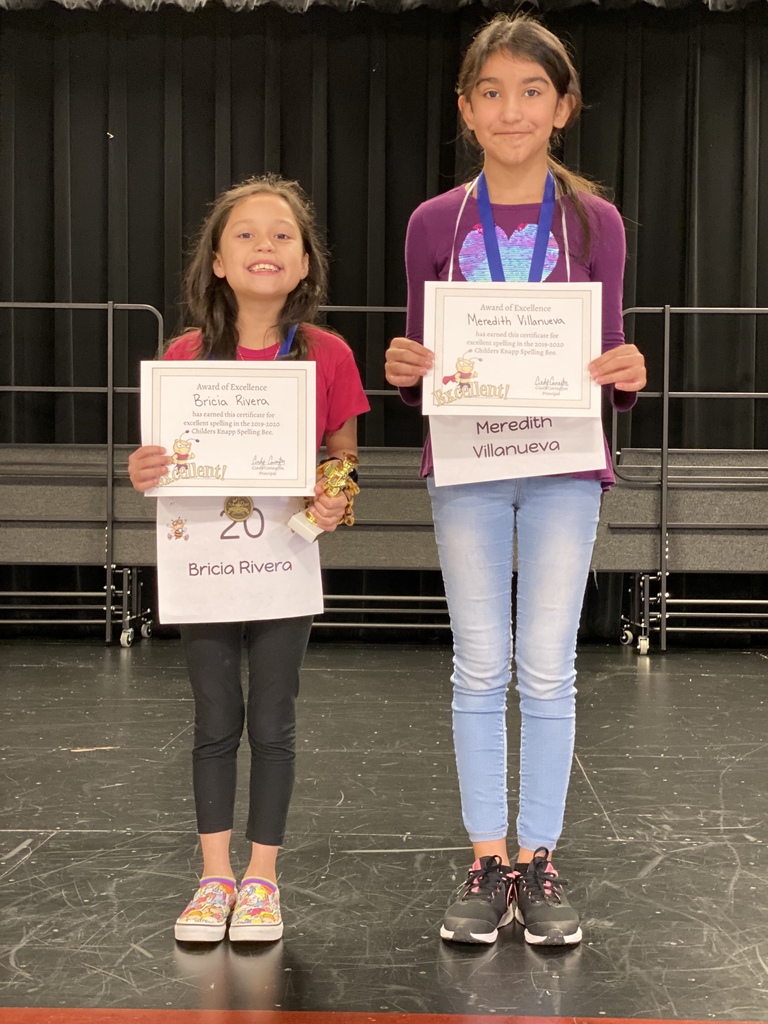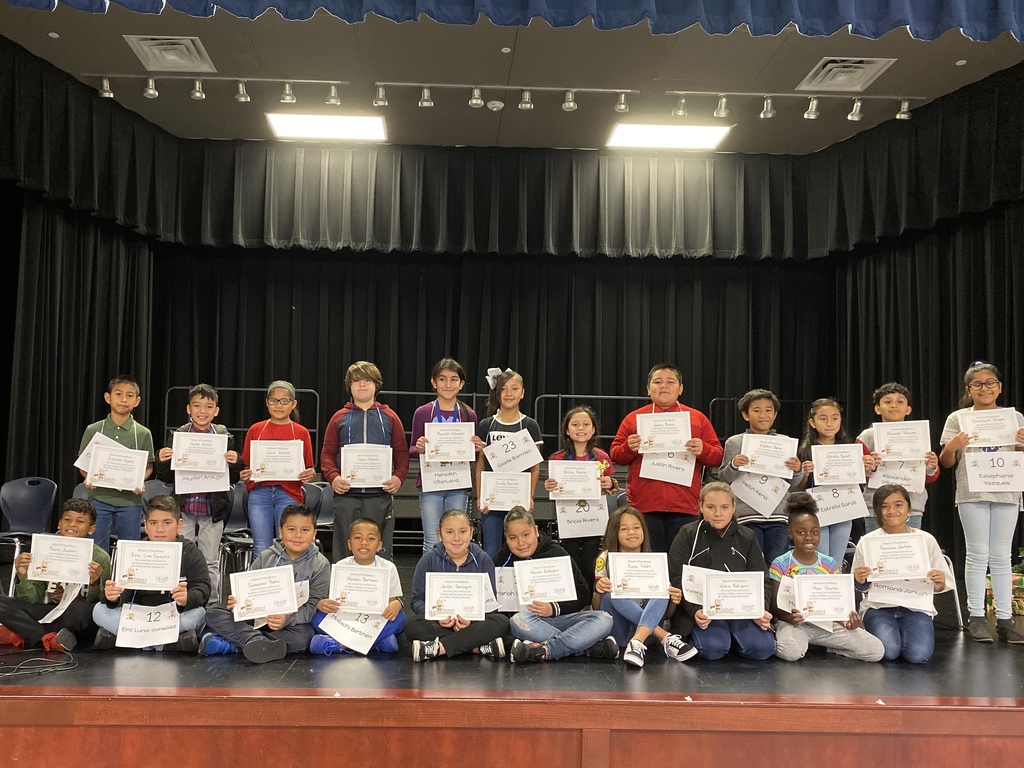 We hope you'll join us to celebrate the holiday season with our second graders singing - Twas the Night Before Christmas 🎅🏼 Thursday, December 12th @ 1:30 and 6:30 PM.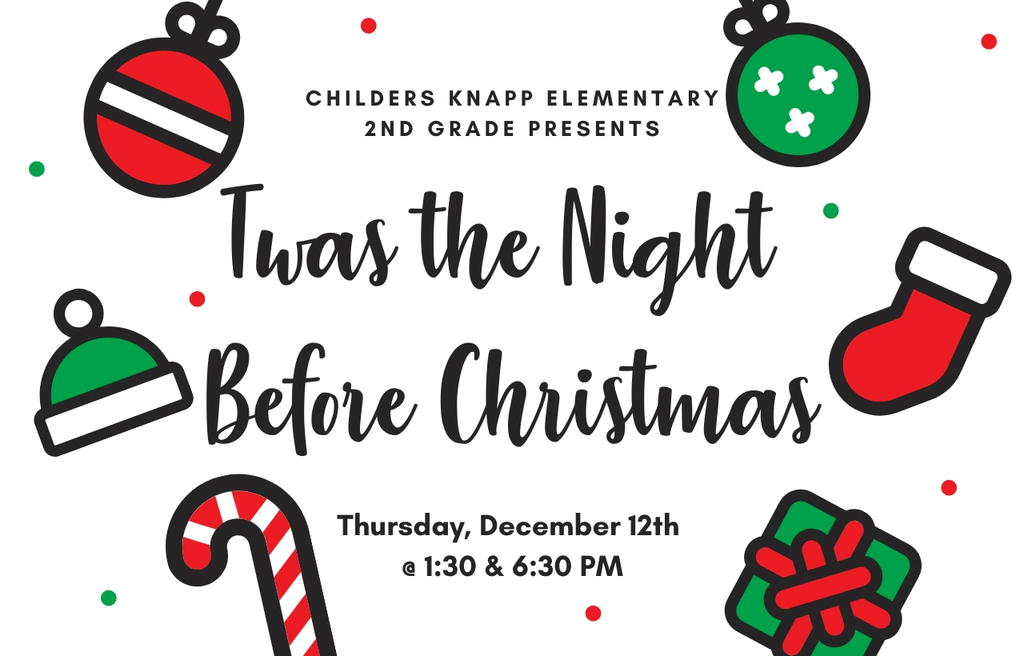 Save the date! Our Gators will be joining other Springdale schools to sing at Caroling on the Creek in Downtown Springdale on Friday, December 13th! Join us for cookie decorating, a visit from Santa Clause, and some Christmas family fun!🎄

Every year we provide stockings to deserving CKE students. This year we need your help! We are looking for donations of stocking stuffers. We make stockings for 3-5 grade girls, 3-5 grade boys, K-2 grade girls, and K-2 grade boys. If you can help, please drop off any donations to the CKE office by Friday, December 13th. Thank you for helping out our Gators!