Yesterday we held our ESL Exit Ceremony for students that are exiting the ESL program. These students exiting the program passed the ELPA 21 test last year with all 4s and/or 5s in the four domains on the test. They also passed two other major tests such as the ACT Aspire, MAPs, or their semester tests. We are so very proud of all of these students! Great job, Wranglers!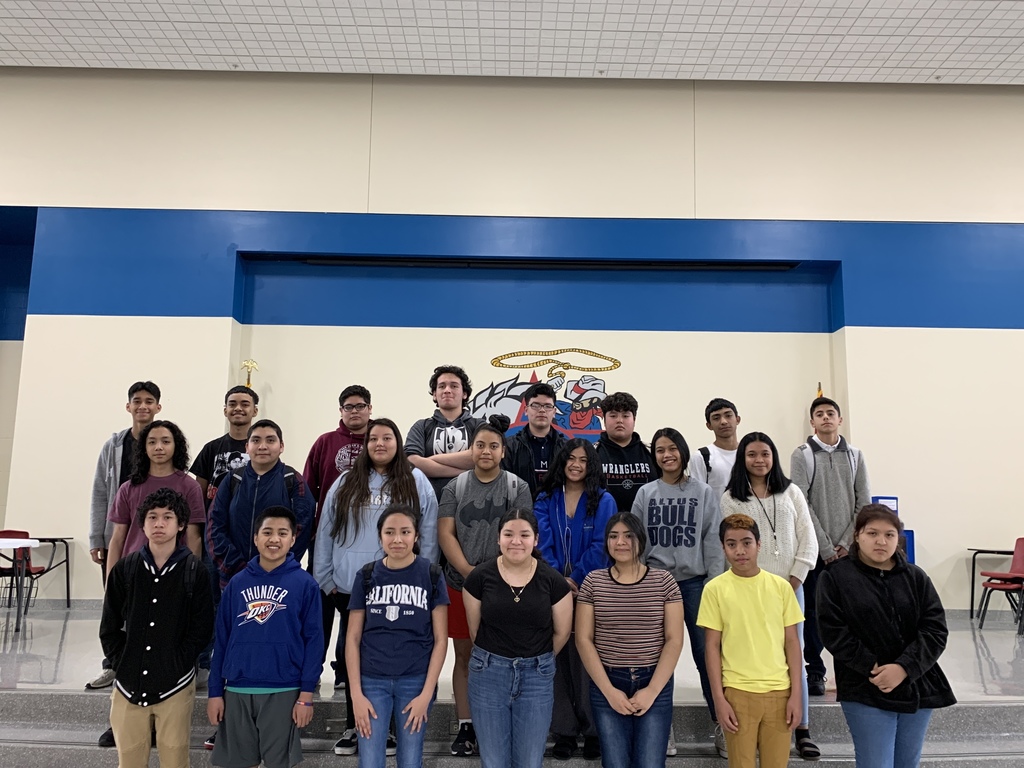 Our Creative Writing students took a trip to visit George Elementary earlier this week to read their original children's books to their students. Our Creative Writing students absolutely loved collaborating with George Elementary, and they look forward to doing something with them again in the future.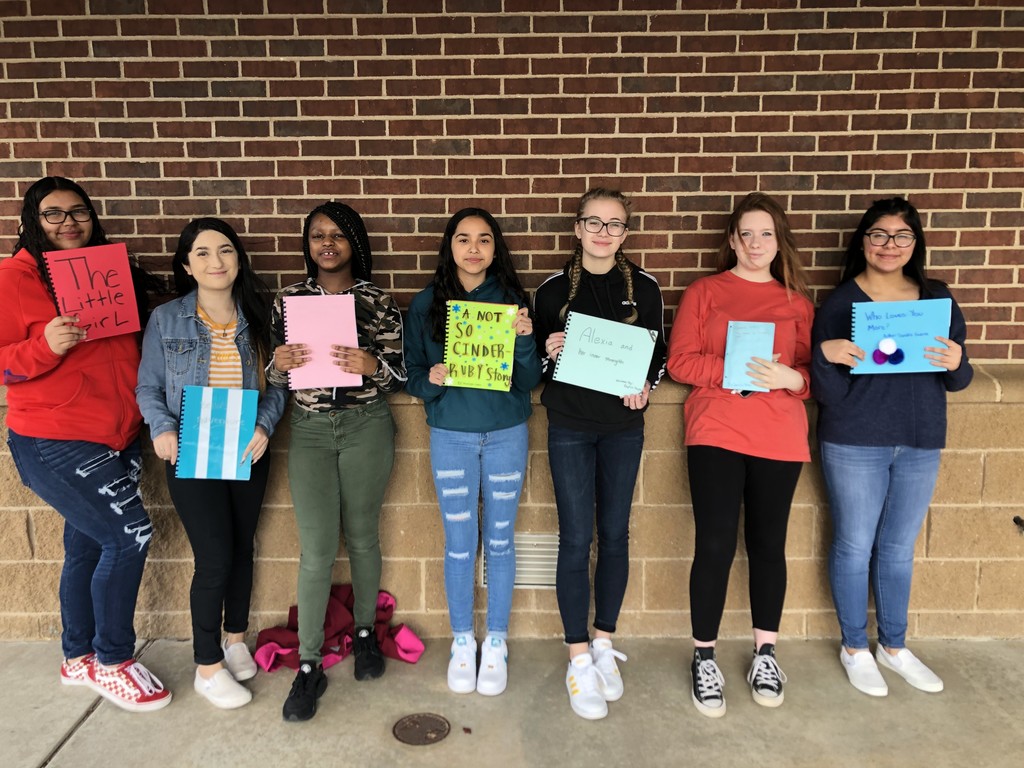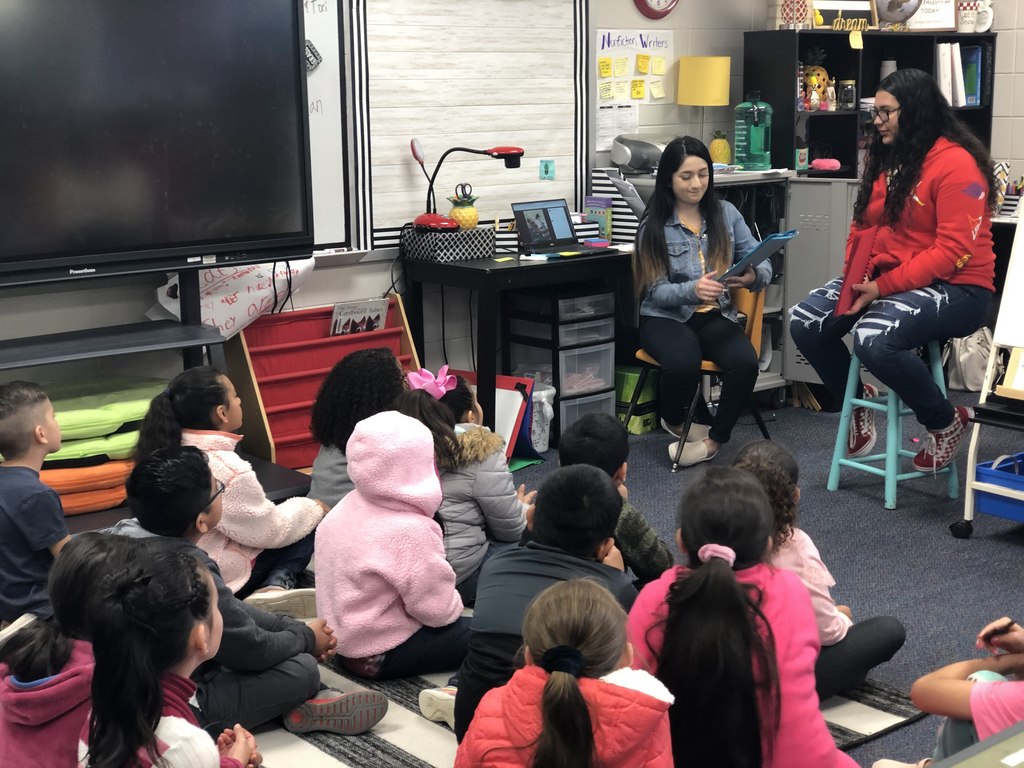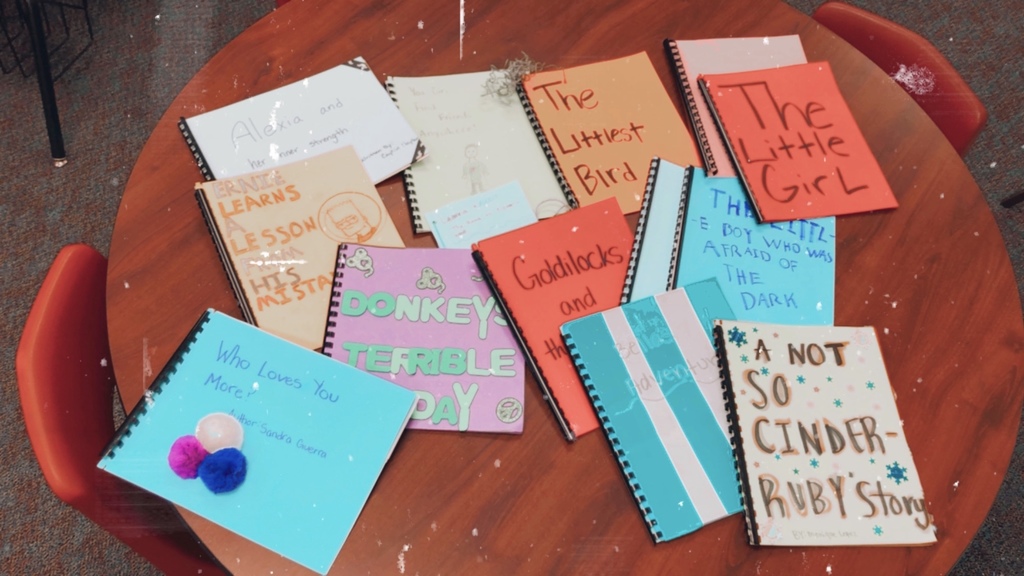 Scott West, Outdoor Adventure Coordinator for Sheep Dog Impact Assistance came and helped our team of EAST students working on the Samsung Solve for Tomorrow project to use Virtual Reality to help relieve Phantom Limb Pains by sharing his experiences and providing valuable feedback for their project. #SamsungSolve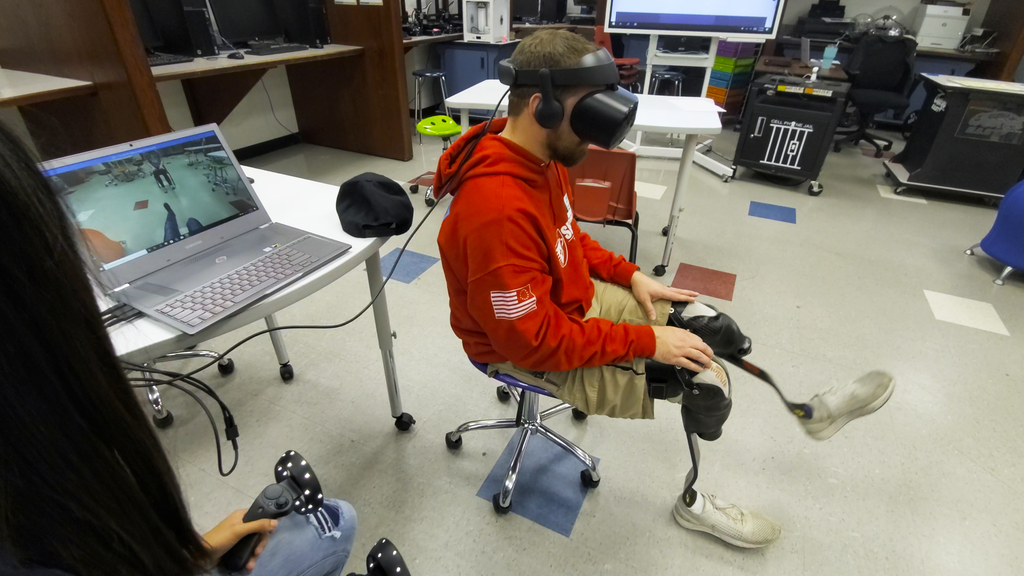 Congrats to our own Marie Fowler for being announced by the Arkansas Department of Education as one of 35 Arkansas educators selected to receive a $2,000 Professional Development Sponsorship. The sponsorship will assist educators with expanding their knowledge of computer science and give them the opportunity to network with other educators from around the world at the Computer Science Teachers Association conference, which will be held in Arlington, Virginia July 11–15, 2020.

Good Morning Wrangler Families: Tonight is our Rising 9th grade Parent Night in the Arena from 6-7 pm. Come and see what opportunities your 8th grader has for next year and support the basketball teams too! See you there!

Wrangler 9th Gradeers: Want to know what to expect and what opportunities await you at Springdale High School? SHS is hosting a Future Bulldog Night, Tuesday Jan. 28 from 6-8 pm. Drop in and learn about opportunities, meet teachers, get questioned answered and explore SHS!

Last night was our first of two Rising 8th and 9th Grade Student and Parent Nights. We hosted incoming and rising students and parents from both JOKMS and GJHS, as they went around to different booths to visit with teachers and see the opportunities available here at GJHS. We will be hosting our second Rising 8th and 9th Grade Student and Parent Night next Thursday, January 30th from 6:00 p.m.-7:00 p.m.. We hope that even more families can make it out for this next event!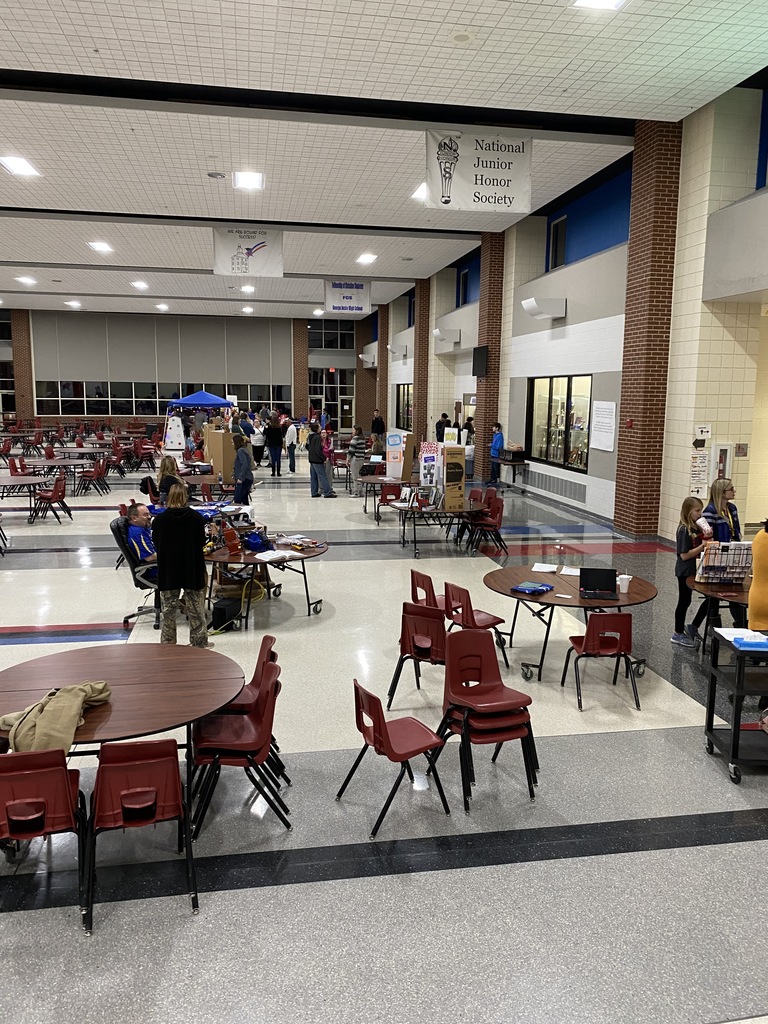 Wrangler Families: 8th Graders! Rising 9th Grade night TONIGHT! Come and check out opportunities for you next year at GJHS. Come to the Arena, meet with teachers, sponsors, and coaches then stay and cheer for the basketball team. Event is from 6-7 pm. See you there!

Wrangler 8th Grade Families: We will have a Rising 9th grade student/parent night TONIGHT from 6-7 pm in the GJHS Arena. Please come to explore classes, extra curricular and club options for students. Prizes will be given away and afterwards you can enjoy the basketball game!

Wrangler Families: School IS IN SESSION today for all of Springdale Schools. Buses are running normal routes. See you at school!

Wrangler Families: What a great day back from the 3 day weekend. The sun is beautiful today, but we are aware of weather moving into the area. We will keep you posted of changing events through this site and via text messages. Thanks for allowing us to serve your student!

A couple of months ago, our Creative Writing students entered a competition created by the Young Writers organization, and several of our students' works were selected for publication! George Junior High will receive a copy of the book, and a copy will be sent to The Library of Congress. This was a major confidence boost for these students, as they are actually seeing how their voice CAN impact others!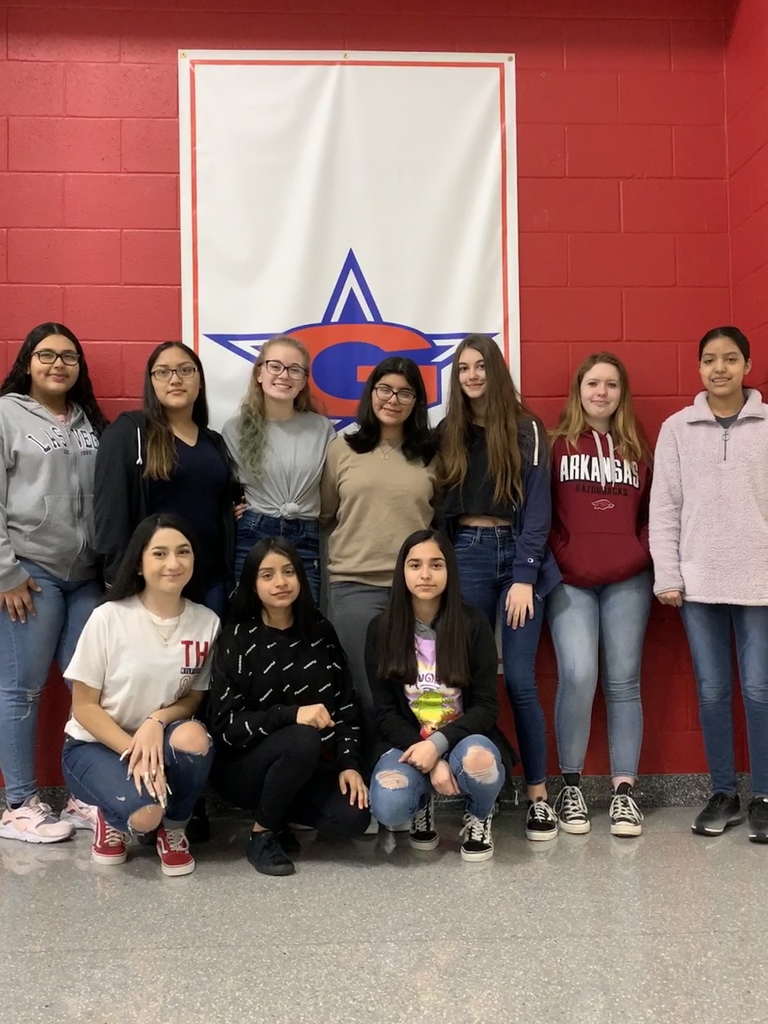 Wrangler Families: 9th grade basketball games start at 4:15 today in the main gym and 8th grade girls begin around 7 pm in the mini gym. If you have a student planning to attend the games, they should be picked up by 8 pm in the North driveway of the school. Go Wranglers!

Wrangler Families: After School Tutoring every Monday through Wednesday from 4 - 5 pm begins today for this semester. Remind your student to take advantage of this free help for homework, re-taking tests or studying. Transportation to nearest elementary is provided.

Both George Junior High's and Sonora Middle School's EAST programs have each won $15,000 worth of technology for their schools in Samsung's Solve for Tomorrow Competition this year. Both schools are among the top 100 State Winners in the competition. Both schools will move onto the national competition now where the top 20 teams win $50,000 and top 5 win $100,000. George Junior High's project seeks to use Virtual Reality to help Veterans and others who have experienced Phantom Limb Pains after having a limb amputated.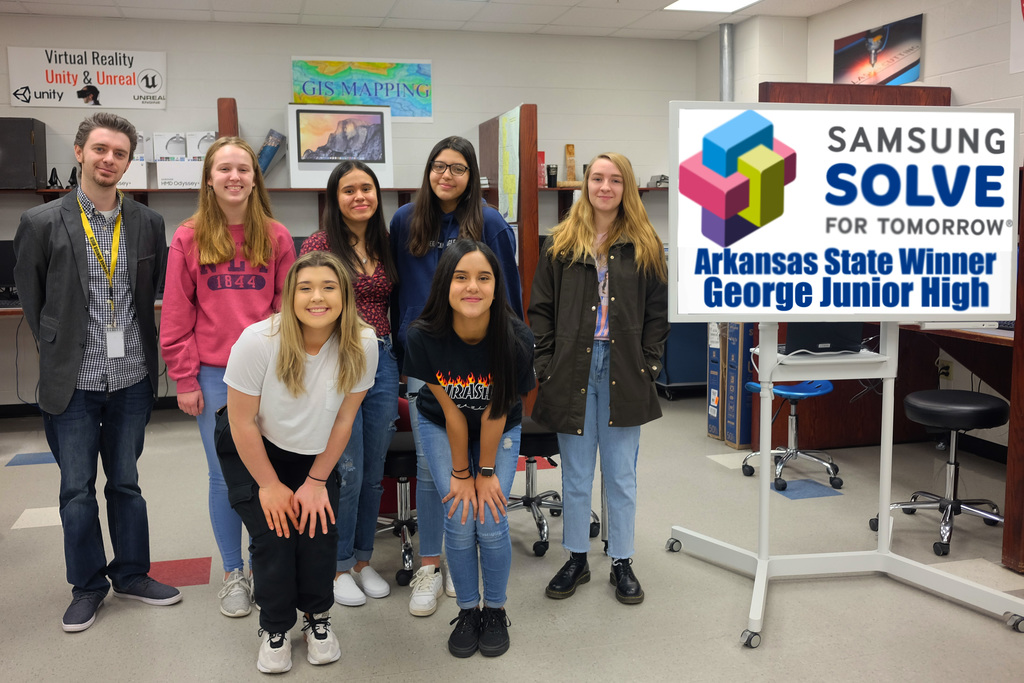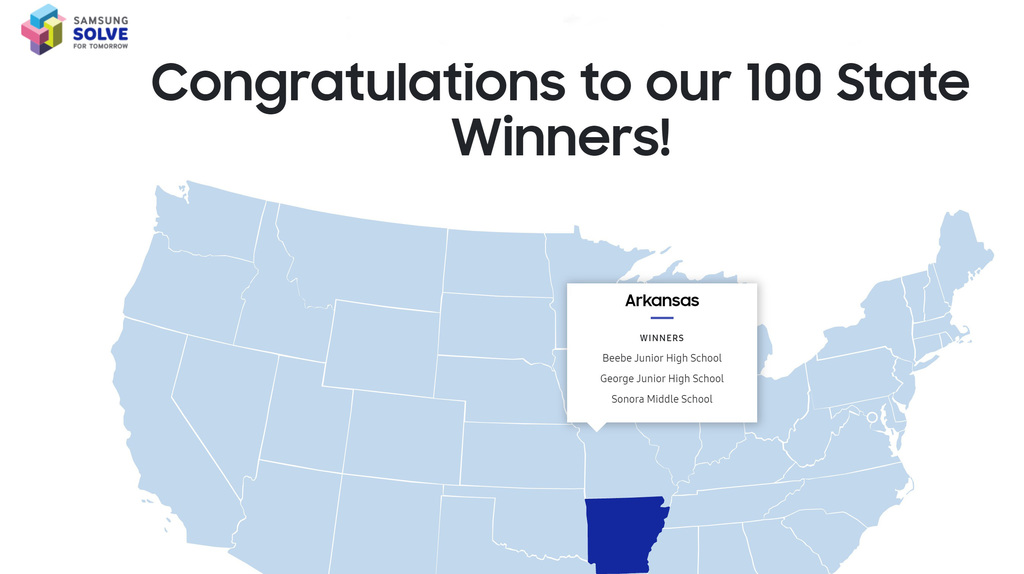 Wranglers, our first home basketball game of the new year is tonight, January 9th. We are playing Siloam Springs and Gentry. If you allow your child to attend, they need to be picked up by 8 pm. Good luck Wranglers!

Good Morning Wrangler Families! First semester report cards have been mailed. You should be receiving your child's report card in the mail soon. If you do not receive it by January 15, please call 750-8750 and ask about it. Thanks and have a great day!

Happy New Year GJHS Families! Remember: January 6th is a Professional Development Day for teachers, No School for students. Students we will see you Tuesday, January 7, 2020! Have a great rest of your break!

Outstanding job by all of the GJH Choirs last night at their Winter concert. Our own Assistant Principal, Mr. Jenkins, joined the students on stage narrating "Twas The Night Before Christmas" during the performance. We are so proud of all the hard work and committment put forth by Mr. Jones, Mr. Olson, and all of our choir students!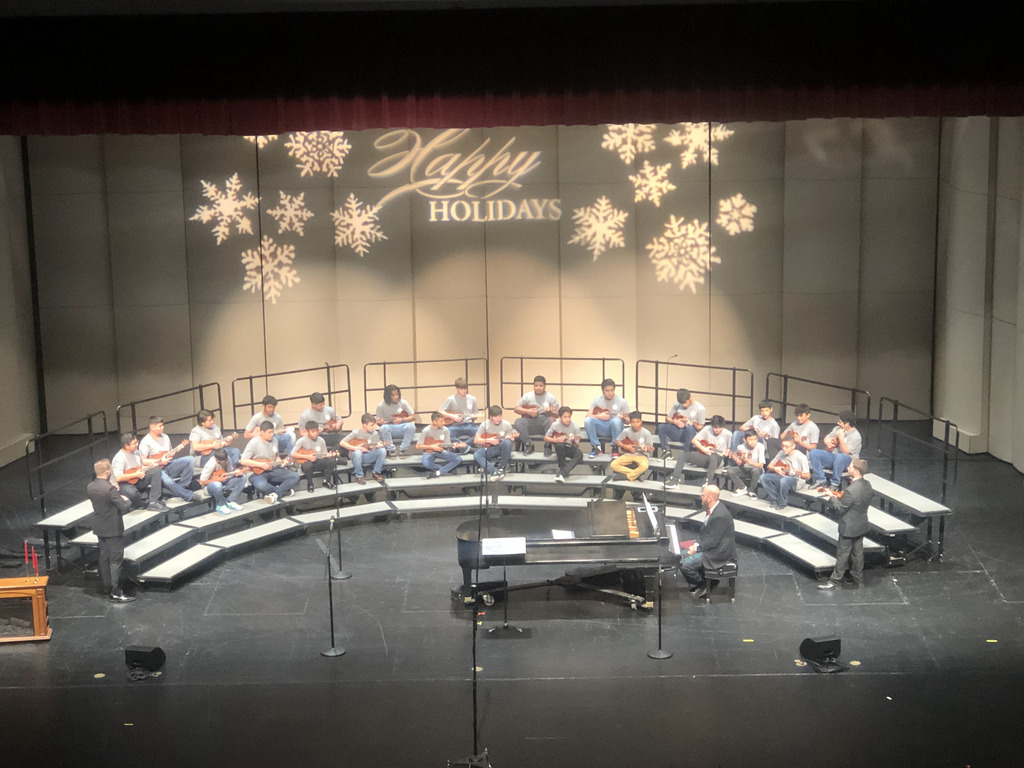 Wranglers, we have just 5 school days left before the end of first semester and the start of our long winter break! We are going to have some fun and celebrate this week as we take our finals and wrap up our projects. See the picture for the theme each day. See you tomorrow!